Activities related to the general public, primary and secondary schools
Besides university level students, the educational activities of INN expand to students from primary and secondary schools as well as to the general public. This expansion helps to exploit the research experience of INN in order to open new channels for a) the communication of the scientific knowledge about nanotechnology and its applications given their increased penetration to multiple aspects of everyday life and b) the dissemination of research attitude and culture to invigorate innovation in life-long learning within the social environment. To achieve the above aims, INN participates in all types of education: formal, non-formal and informal.
Formal education.
INN is a co-founder of master programs in collaboration with National Universities while researchers of INN participate with lectures and experimental trainings in several other national and international undergraduate and postgraduate programs. Furthermore, an intense activity of INN researchers is the supervision of PhD University students exploiting its unique research experience, facilities and infrastructure of INN.
Non-formal education.
INN researchers participate in summer schools organized by NCSR "Demokritos" offered to postgraduate students or in cooperation with the Hellenic Society of Physicists for secondary school students from all Greece. Also, CED has designed and organized a series of seminars for postgraduate students in order to a) expand their professional and technical skills and boost their research careers and b) present a holistic view of horizontal scientific topics such as microscopy and other analytical techniques.
Informal education.
Regarding outreach activities to the public, INN researchers design and present innovative activities to share their knowledge and expertise in two large-scale events: a) the Researcher's Nights organized by NCSR Demokritos and other research Institutes with approximately 10-20 contributions per year and b) Athens Science Festivals organized by the non-profit Science Communication organization SciCo.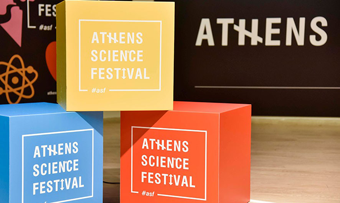 Moreover, CED and INN researchers provide their scientific input to the hands-on experimental and game-based activities of the Educational Office of Demokritos presented during the numerous visits of primary and secondary schools to Demokritos Campus (http://schoolvisits.demokritos.gr/ ) which are approved by the Ministry of Education of Greece.