ABOUT
Miniaturized bioanalytical devices find applications in areas vital to the public interest such as personalized health care and detection of pathogens in food. Optical detection is advantageous to other types of sensing as the optical frequency regime of operation and the galvanic isolation of the transducer from the excitation and detection electronics suppress unwanted parasitic currents and signal drifts. Nonetheless, despite the tremendous advances in micro- and nanoelectronics and the fast-pacing advances in photonic circuit designs, seamless monolithic integration of electronic and photonic components on single chips still remains elusive.
The Optical Biosensors Group has been focusing for the past 20 years on the development of monolithic Si-based optical biosensors for the biodiagnostics and food safety sectors based on its unique proprietary technology. The Group has pioneered in the design, fabrication and deployment of interferometric sensors, with its latest achievement being the seamless integration on a 37 mm2-footprint single chip 10 interferometric optical sensors along with their respective optical sources, spectral analyzers, and photodetector arrays. The chip is fabricated with mainstream CMOS-compatible fabrication techniques and exploits the detection principle of broad-band Mach−Zehnder interferometry (also devised by the Group) that surpasses the stringent requirement for external monochromatic sources and inherent limitations of traditional interferometry and introduces alternative designs of on-chip spectral analyzers and mode-filtering components Various versions of the monolithic silicon optical biosensors have been used over the years for the detection of C-reactive protein in human sera, the determination of goat milk adulteration and the presence of allergens and mycotoxins in beer, cereal and wine.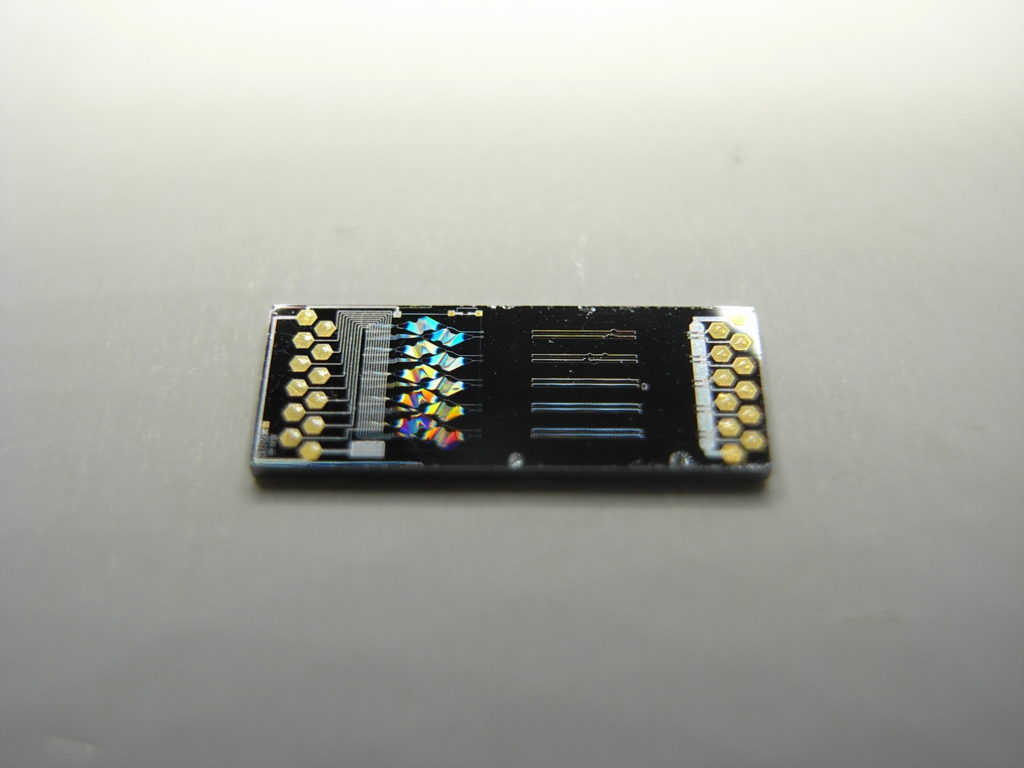 Recently, the Group has introduced a new concept of fully-immersible photonic probes totally devoid of electrical interconnects, microfluidic chambers, tubes and pumps (patented under GR20160100552A and PCT WO2018078404A1; US Patent 11,119,040; EPO Patent Application: EP3532825A1). These novel photonic probes can be used with a few sample drops or by direct immersion in a sample tubes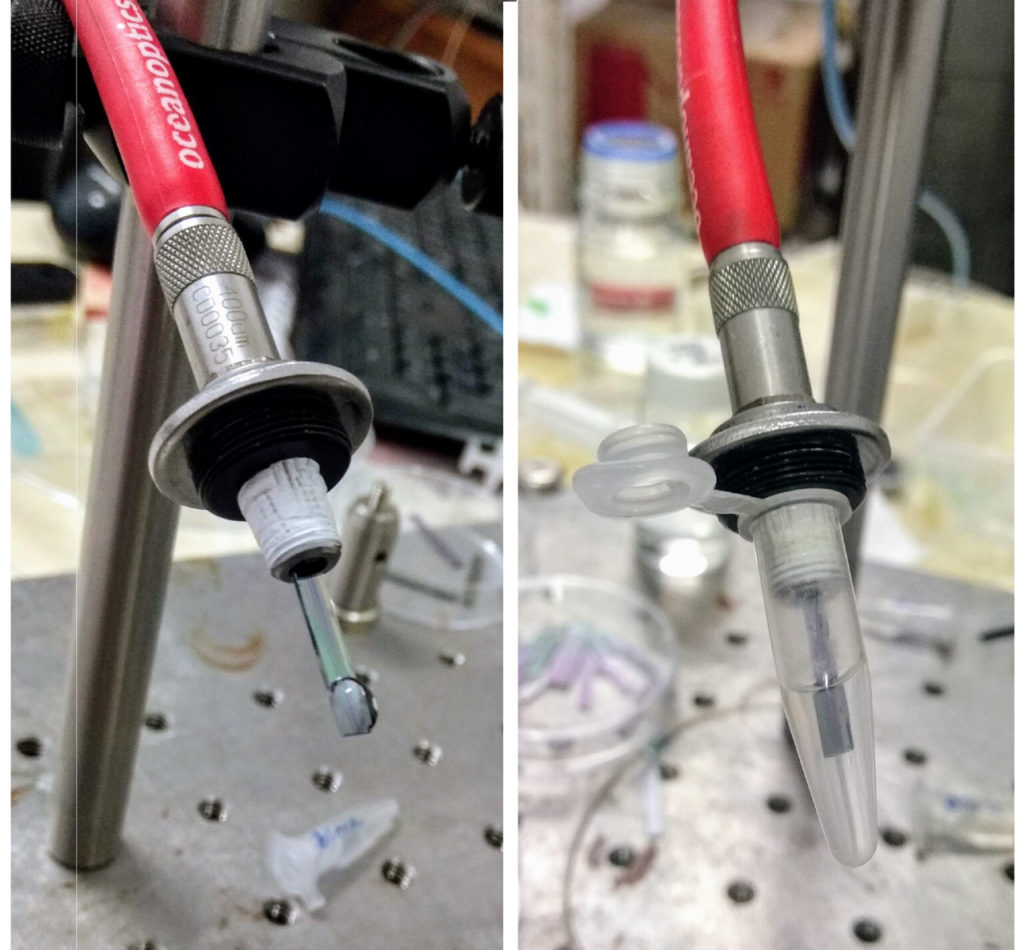 Currently, the probes are being used for the semi-quantitative determination of SARS-CoV-2 antibodies in human sera, the simultaneous detection of of aflatoxin M1 (AFM1) and bovine casein at the milk collection sites, and the simultaneous detection of B. cereus and L. monocytogenes in dairy products (FOODSENS) and the spectral analysis of basil microgreens exctracts (https://www.gohydro.org/).
During the past few years, the Group has developed a parallel activity that concentrates on the development of metal oxide nanostructures (ZnO, CuO and NiO) nanostructures and nanoarchitectures and their applications to optoelectronic devices, polymer nanocomposites as functional elements for sensors and smart coatings. This activity aims at developing chemical-based techniques compatible with mainstream micro- and- nanofabrication processes for the cost-efficient production and integration of the nanostructures.

The Group currently consists of 3 permanent researchers, Dr Konstantinos Misiakos, Director of Research, Dr Eleni Makarona, Senior Researcher and Dr George Papageorgiou, Functional Scientist , 1 Research Assistant , Mr Alexandros Salapatas (on contract), 2 PhD candidates, Mr George P. Papageorgiou and Ms Christina Sperantza, 1 MSc student, Mr Andreas Baltas and 1 BSc student, Ms. Georgia Margariti. The group members have a diverse and multi-disciplinary background encompassing Electrical Engineering, Physics, Chemistry, Electronics, Materials Science and Preservation of Antiquities.