Computational Infrastructure
The Computational Infrastructure of the Computational Modeling of Nanostructured materials Laboratory includes: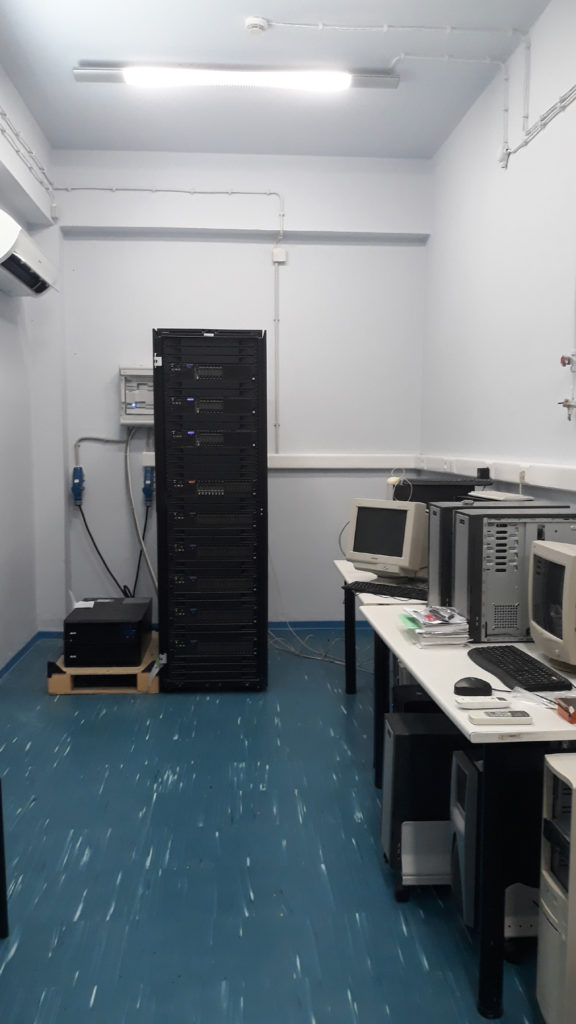 1. A  Dell PowerEdge R720 rack server and 9 nodes with total 144 cores and 288 threads (Intel Xeon E5-2650 HT) and 1 TByte of main memory supporting also parallel computing.
2. A cluster of work stations and high-performance PCs with total number of 26 CPUs and 880GB, dedicated to the research activities of the group.
Both systems are configured with the Centos Linux operating system.
Software
In-house developed software

The  Vienna Ab Initio Simulation Package (VASP), a plane wave electronic structure code. 
Access in Large scale National computational Infrastructure For our computational needs we are using the National high performance computing system ARIS https://hpc.grnet.gr of the Greek Research and Technology Network (GRNET). We secure computational time by submitting proposals regularly (usually twice a year).