Nano-composite materials for the protection of cultural heritage
Nanotechnology provides a wide range of solutions for the conservation and protection of Cultural Heritage monuments, minimizing the implications of accelerated weathering and climate changes.
This activity addresses the synthesis and development of novel nano-composite conservation/restoration materials, such as:
synthesis of more environmentally friendly nanolime dispersions (Ca(OH)2) with reduced participation of organic solvents,
development of lime-TiO2 nanocomposite mortars with self-cleaning and enhanced carbonation properties, as well as
study of TiO2 nanoparticles effect on the durability of varnishes used for the protection of icons and decorative surfaces.
dispersion of functionalized carbon nanostructures in lime-based and cement-based mortars.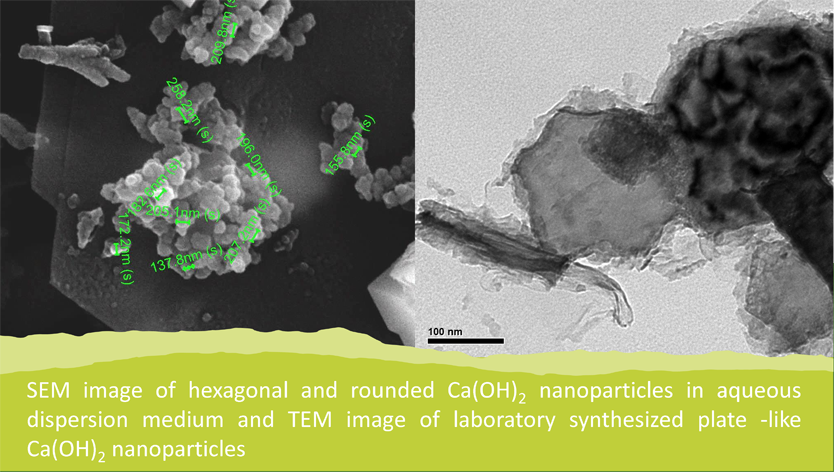 Featured publications
Michalopoulou, A., Maravelaki, P.-N., Kilikoglou, V., Karatasios, I., Morphological characterization of water-based nanolime dispersions (2020) Journal of Cultural Heritage, 46, pp. 11-20, DOI: 10.1016/j.culher.2020.06.005
Michalopoulou, A., Michailidi, E., Favvas, E., Maravelaki, N.-P., Kilikoglou, V., Karatasios, I., Comparative Evaluation of the Morphological Characteristics of Nanolime Dispersions for the Consolidation of Architectural Monuments (2020) International Journal of Architectural Heritage, 14 (7), pp. 994-1007,DOI: 10.1080/15583058.2020.1745323
Michalopoulou, A., Maravelaki, N.-P., Stefanis, N.-A., Theoulakis, P., Andreou, S., Kilikoglou, V., Karatasios, I., Evaluation of nanolime dispersions for the protection of archaeological clay-based building materials (2020) Mediterranean Archaeology and Archaeometry, 20 (3), pp. 221-242, DOI: 10.5281/zenodo.3960201
Michalopoulou, A., Favvas, E.P., Mitropoulos, A.C., Maravelaki, P., Kilikoglou, V., Karatasios, I., A comparative evaluation of bottom-up and break-down methodologies for the synthesis of calcium hydroxide nanoparticles for the consolidation of architectural monuments (2018) Materials Today: Proceedings, 5 (4), pp. 27425-27433, DOI: 10.1016/j.matpr.2018.09.060
Farmakalidis, H.V., Boyatzis, S., Douvas, A.M., Karatasios, I., Sotiropoulou, S., Argitis, P., Chryssoulakis, Y., Kilikoglou, V., The effect of TiO2 component on the properties of acrylic and urea-aldehyde resins under accelerated ageing conditions (2017) Pure and Applied Chemistry, 89 (11), pp. 1659-1671, DOI: 10.1515/pac-2016-1220